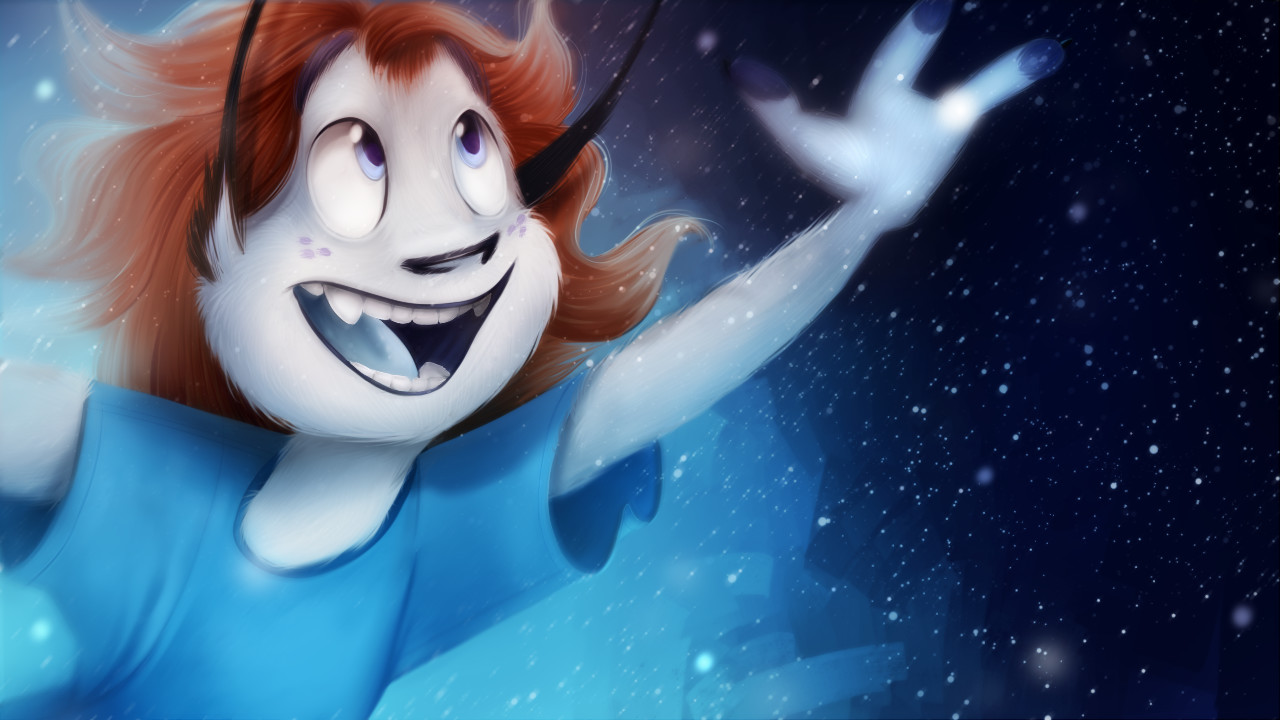 A painting of my main character Kina ! scroll down to see more ! :) At the bottom of this page you can find the two first cutscenes of my personal project !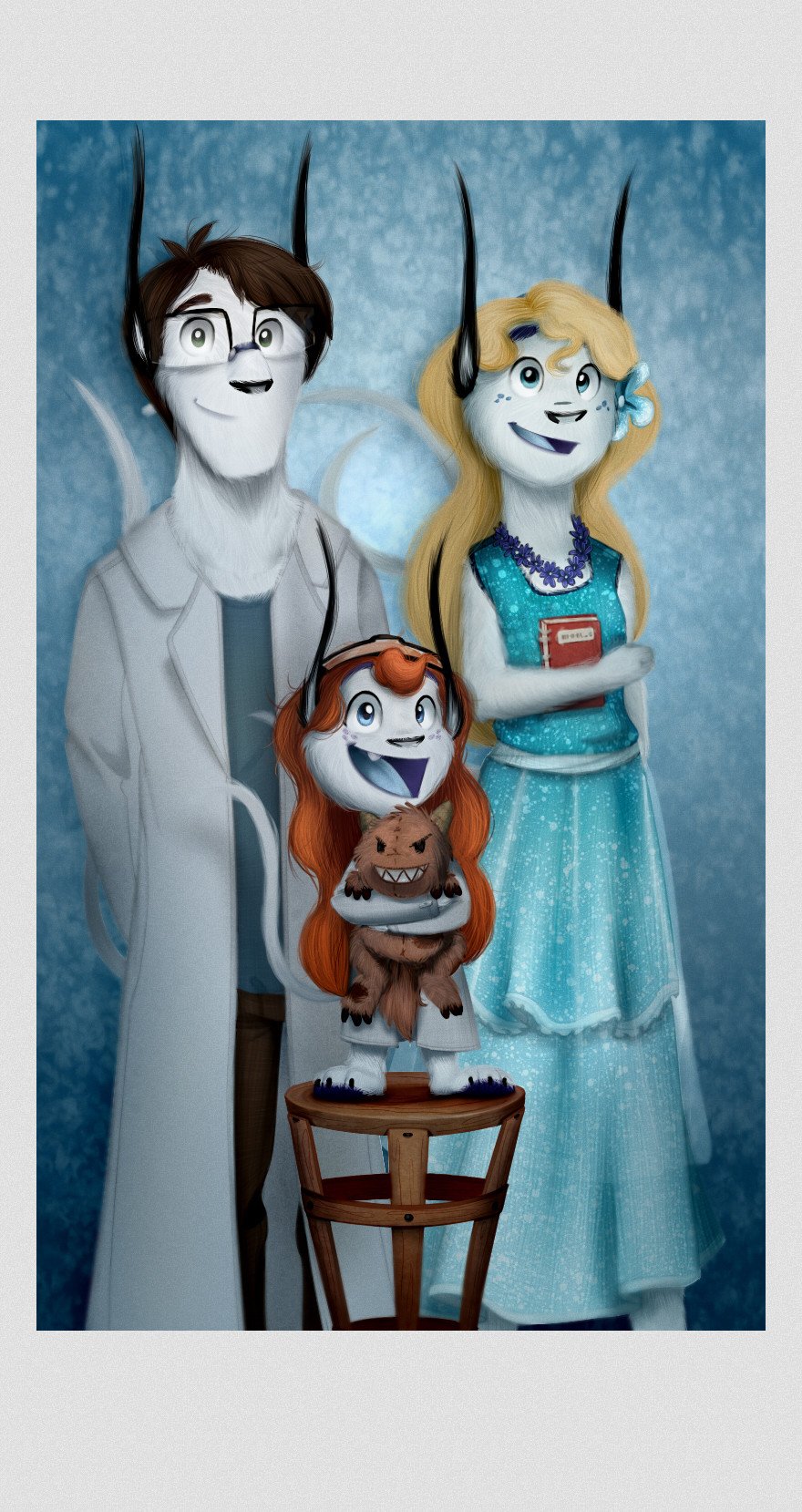 Kina's family !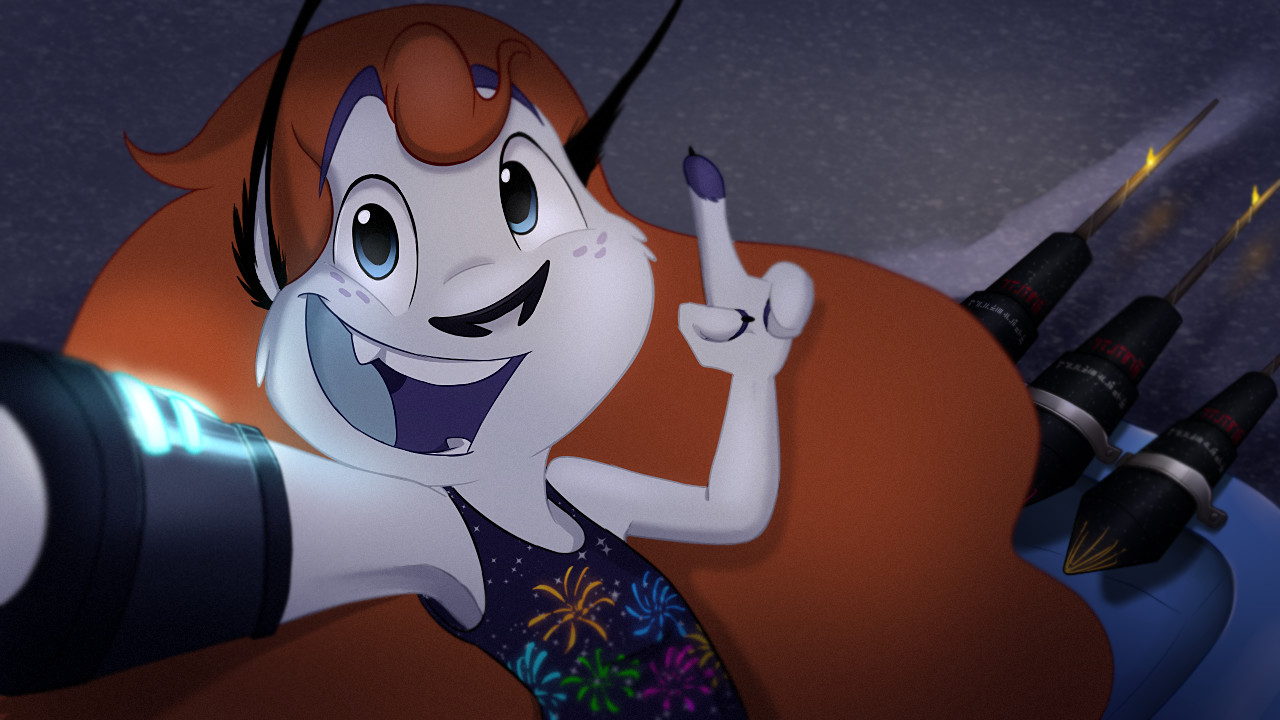 As a child, Kina attached fireworks to her sledge. It was a bad idea.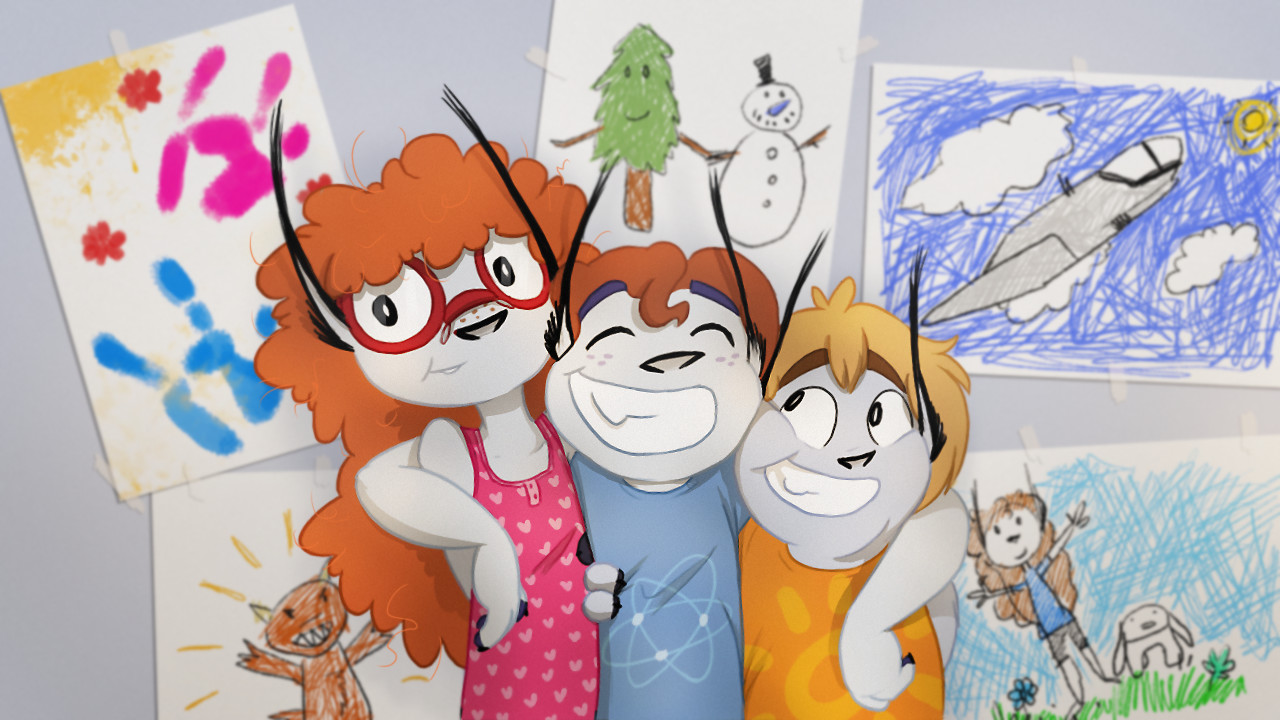 Kina and her two best friends, Mabel and Simon.
The main character of my personal project ! Scoll down for videos !